Library- DFA and factor investing resources
We believe in using data to drive investment decisions
Great third party resources that support and detail our approach to investing.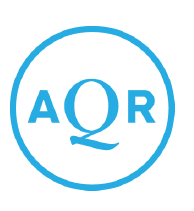 AQR Barrons 2016 –  How a team of high powered Ph D's have built AQR into a $141 billion investment giant.

DFA adds direct profitability to their multi-factor model.  See this article DFA adding direct profitability to portfolios to find out how this factor may enhance your returns.
 In the first 3 quarters of 2013, DFA has added $16.7 Billion in new money and become the 8th largest mutual fund company.  Much of this growth has come from investors seeking access to multi-factor investing rather than just buying an index fund.  DFA builds global portfolios with tilts toward value companies, small cap companies and companies with direct profitability.  Banner year for DFA — Investment News

 Where the smart money is headed 2013 — 11 years ago, Barron's wrote a rare profile of Dimensional Fund Advisors (DFA) with the headline "The Best Fund Family You've Never Heard Of".  Today, DFA manages over $287 Billion in assets.  The trend in the industry has been toward indexing, DFA takes indexing to the next level by targeting higher dimensions of expected returns.

This article highlights one of the known problems with indexing… The Reconstitution Effect.  On a fairly regular basis, the S&P 500, Dow Jones and Russell 2000 all add and remove companies.  This is known as "reconstitution" and normally hurts the performance of index investors.  Read about The Reconstitution Effect to find out more.

85% of Investors Don't Understand The Foundation Of Their Advisor Relationship
Is the first obligation of your advisor to you (the client) or to the advisor's firm and himself/herself? This distinction is the foundation of your relationship with your advisor and should be the first decision you make with your money.
Do You And Your Advisor Have An Optimal Strategy For Your Retirement?
Are you confident you have an optimal strategy or will high fees and poor strategy require you to work longer or retire with less money?
---
2012 proved to be a very challenging year for active mutual fund managers. The ups and downs of an election year proved again that it is hard to generate alpha against a proper benchmark.
---
Equilibrium-Based Investing
Weston Wellington – "Like conventional index funds, EBI seeks to capture market rates of return through broad diversification and low cost. But rather than follow conventional index benchmarks, EBI seeks to target with greater precision the risk factors that determine returns. Indexes are designed to be representative of market behavior, and are not necessarily optimal blueprints for an investable strategy."
---
Comprehending Risk
Weston Wellington – "A belief that markets price securities incorrectly leads traditional active managers to seek out "mispriced" stocks and industries. A belief that markets are unbeatable leads traditional passive managers to mimic established indices. Neither approach is likely to discover the uncharted dimensions of capital markets that reward investors over time or to find effective ways to harness them."
---
Behaving Badly
Weston Wellington – "There are so many people out there in the market. The idea that any single individual without extra information or extra market power can beat the market is extraordinarily unlikely. From this comes one of the great mysteries of finance: Why do people believe they can do the impossible? And why do other people believe them?"
---
JP Morgan's Guide to the Markets for the current quarter
Updated quarterly, the Guide to the Markets illustrates a comprehensive array of market and economic histories, trends and statistics through clear, compelling charts and graphs.

Get the guide
---
Black Swans and Market Timing: How Not to Generate Alpha
Do investors obtain their long term returns smoothly and steadily over time, or is their long term performance largely determined by the return of just a few outliers? How likely are investors to successfully predict the best days to be in and out of the market? The evidence from 15 international equity markets and over 160,000 daily returns indicates that a few outliers have a massive impact on long term performance. On average across all 15 markets, missing the best 10 days resulted in portfolios 50.8% less valuable than a passive investment; and avoiding the worst 10 days resulted in portfolios 150.4% more valuable than a passive investment. Given that 10 days represent less than 0.1% of the days considered in the average market, the odds against successful market timing are staggering.

Download the paper
---
Fama French Forum
Observations, opinion, research and links from financial economists, Eugene Fama and Kenneth French. Hosted by Dimensional.

Visit the forum
---
The Science of Investing
There is a new model of investing: a model based not on speculation but on the science of capital markets. Decades of research guide the way. The mission of Dimensional Fund Advisors is to deliver the performance of capital markets and increase returns through state-of-the-art portfolio design and trading. Discover how to become a Dimensional investor and capture what markets have to offer.

Download The Science of Investing from Dimensional Fund Advisors
Fee-Only Compensation
This model minimizes conflicts of interest. A Fee-Only financial advisor charges clients directly for his or her advice and/or ongoing management. No other financial reward is provided, directly or indirectly, by any other institution. Fee-Only financial advisors are selling only one thing: their knowledge.
Like What You've Read?
If so, click here to sign up for our blog to get timely and valuable information about the markets.  Your retirement will thank you!